Texas State Representative Mark Strama has issued a resolution recognizing Nov. 26-30 Missing School Matters Week in Central Texas.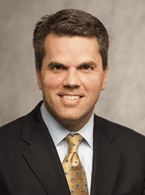 Rep. Strama will announce the resolution on Thurs. Nov. 29 during a special event at Stony Point High School in Round Rock. Rep. Strama and E3 Alliance will recognize the school for its efforts to boost campus attendance in the Get Schooled Fall Attendance Challenge.
Stony Point High is currently in first place on the Get Schooled Central Texas Regional Leader Board, and ranks sixth on the Get Schooled Challenge national National Leader Board. Stony Point students and staff have used innovative ways to get students involved in the campaign, which uses a combination of substance and sizzle to challenge students to improve attendance on their campus.
The Get Schooled Challenge is a part of the overall Missing School Matters public awareness
campaign that aims to increase school attendance by three percentage points across the region. Central Texas schools have more student absences than the state average at every grade. The campaign, launched by the Austin Area Research Organization (AARO) and E3 Alliance, has a goal is to increase attendance by a minimum of two percentage points, or an average of three school days per student. When Central Texas Schools receive the state funding for these three previously lost school days, E3 estimates the region will receive an additional $34 million. Because schools are funded based on attendance, if school districts could increase average attendance by just three days, the region would gain $34 million in annual revenue from the state that could be used to improve educational outcomes.
E3 Alliance executive director Susan Dawson will also announce a regional effort to launch a new, parent-targeted PSA campaign created by The Ad Council and the U.S. Army's BoostUp campaign. The new PSAs will be shown at the event and they have been posted on the Missing School Matters web site. According to a study by Get Schooled, nearly 7.5 million U.S. students are chronically absent, missing 18 or more days of school each year.
The Get Schooled Fall Attendance Challenge is in it's final weeks; it ends on December 11th. Middle and high schools from across the country are competing to raise their attendance rates and earn an exclusive in-person performance from a celebrity. Students participate in a variety of activities to help their schools earn up to 115 points. Runners up in each group will earn an all-school assembly with top-name talent as well.
E3 Alliance has partnered with the Get Schooled Foundation, Emmis Radio and Incite Social Impact Marketing to promote a regional edition of the campaign. More than 40,000 students across 40 middle and high school campuses across Central Texas are participating. The winning regional school will receive a campus visit from the Alamo Drafthouse Rolling Roadshow which will arrive on campus to play a movie for kids – after school of course! Emmis radio personalities from 101X and 107.1 La Zeta will be on hand to emcee a special recognition ceremony.